July 21st, 2009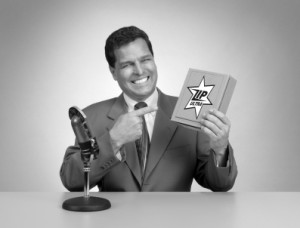 You can learn a lot from infomercials.
Yes they are corny.
Yes they are known for flogging rubbish and….
Yes they do work.
Just by law of survival they wouldn't be around if they didn't.
Often you will see they have 'but wait there's more!' and a bonus is introduced.
You see they establish value to a point where customers are on the verge of making the decision to purchase then tip them over the edge to a purchase through bonuses.  It's the unexpected value.
Now it's not the only way to sell but it is something you can use in your toolset, finding bonus value you can deliver that your competitors can't deliver (or haven't anticipated) that can help set you apart from the pack.
It's the Bonus Prize!
Tags: bonus prize, marketing, relationships, selling