July 29th, 2008
Take a look at this graph.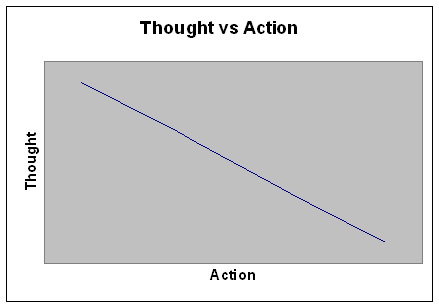 The curve x+y represents the theoretical sum of attention / time / work.
We all shift up/down the curve.
If you follow from left to right suggest you are more strategic in your approach.
Follow right to left you have a more emergent strategy.
The curve shifts up/down due to external pressures (ie stress, day job)
Trouble for entrepreneurs is quite often they spend too much time at the left. (suffering from lack of action)
They need to find their sweet spot.
What is the right mix of thought and action? to get the desired results.