September 30th, 2009
As many of you will know by now, yesterday an earthquake set off a Tsunami in the Pacific.
Yesterday in Auckland we awoke to Tsunami warnings, a tense hour or so  before reports confirmed that the swell wasn't going to be big enough to cause significant damage.  Ok crisis averted.
However Samoa wasn't so well off… the death toll is at 100….for now.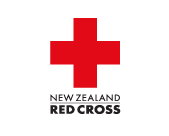 What a lot of people don't realise is that some of the worlds worst poverty is experienced in the pacific (literally hours flight from New Zealand).   You can read more on Poverty in the Pacific over at Oxfam.
So how can they recover? When the standard was low to start off with.  With your support.
It is up to the rest of us to lend a helping hand (and I am proud to say the New Zealand government has made a long term commitment to providing aid – on top of our existing commitments to Samoa).
Now giving money isn't always the best answer but for those of us that can't help directly it is the best way of enabling those who can.
If you happen to be in Samoa, I suggest you share the story, blog about it, make this event ever so real for people around the world, that is the best way to get their support.
For the rest of us, please support the NZ Red Cross.
(Even $5 makes a difference.)
Tags: 30 sept 2009, samoa, tsunami