In line for the Medici art gallery, Capelle Medicee, Florence, Italy, there was a public tap, and I thought surely you can't drink from that. But in the heat, a couple of people went up, filled their water bottles,  and it turns out, sure enough they do. In fact they have to be drinking level quality.
Later that day, I discovered that in the Piazza della Signoria, not only is there more water on tap. But sparkling water! Now that is civilization.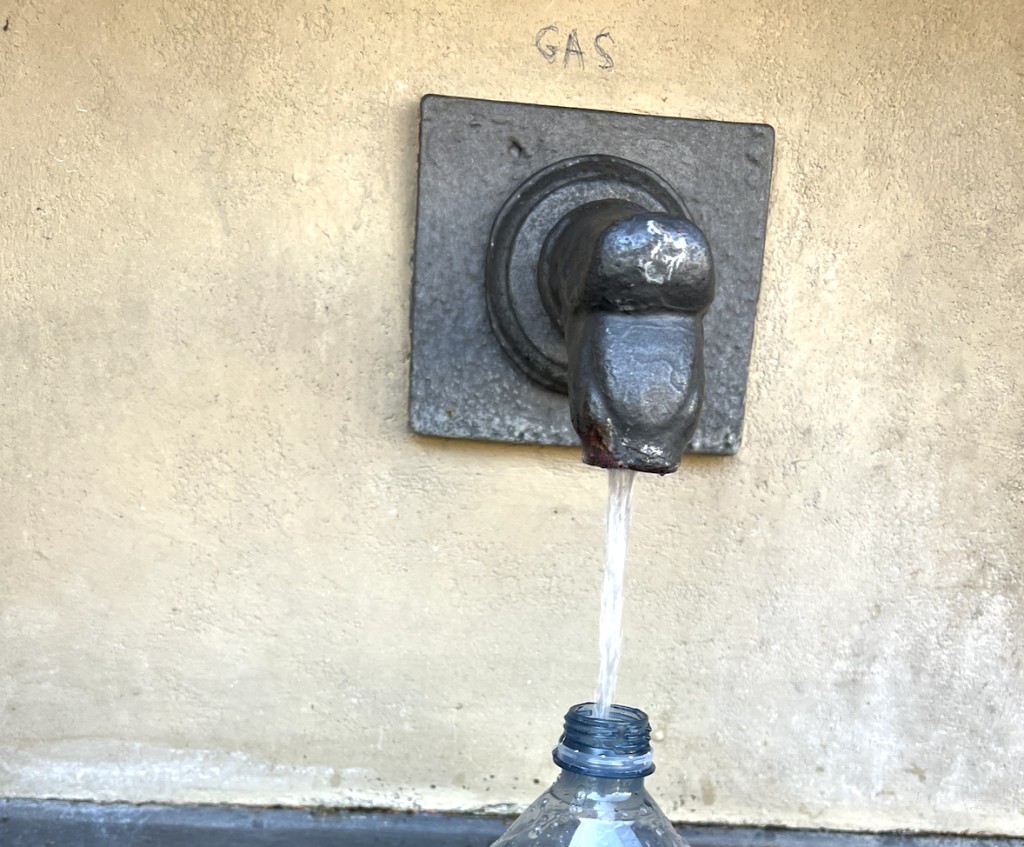 The public water service is provided by the local water provider in Florence, Publicaqua. Whom are held to quality standards set by legislation. 
There are 61 parameters, divided into the following categories: microbiology, chemical, indicators and accessories; the quality of the water distributed by Publiacqua continuously and fully satisfies the requirements set forth by the law.
What a wonderful public good, and in the heat wave of this summer, a necessity. I wish more cities did this.
September 27th, 2022
---