November 12th, 2009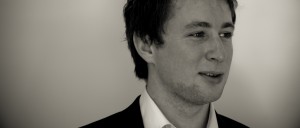 I was quite a curious kid, always asking questions, the ever curious question of WHY?  My first job was classic of this, it was assisting the local fire wood producer, chop up and distribute firewood.
My boss was an aging man, putting in the last few years before retirement, and it was his little one man band.  Our first job was to go out and collect the firewood, he would use the chainsaw to cut trees brought down by flooding.  Firstly he would cut the trees into rounds, my job was to then grab the rounds, put them in a pile.
We would then split the rounds in half, load them on the back of the flatbed truck and take them back to his wood yard.  Back at the yard, unload all the wood, put it in a pile.   The next step was to cut the wood with a log splitter, stack in another pile.
Finally we were ready for orders! Orders were by the cubic metre, and so a certain amount of barrow loads was a cubic metre.  We would then load the truck up an order at a time and deliver it.
It took me all of one day to speak up and go, hang on we are double, triple handling this wood.  Why don't we split the back of the flatdeck truck in half, then into little stalls, the horizontal sides of the stall being such we could pull them out.
Then we could cut the firewood, split it on location, throw it into the stalls (which could be measured out on a cubic metre basis) then deliver straight to the customer.  We could save sooo much time.  "No Ben, this is the way I do it".
This frustrated me to no end, but hey I got $10 for a mornings work and that bought me basketball cards.  I hung in there annoyed at partaking in such an inefficient process, as soon as the opportunity came up I quit my job and moved on.
What I rapidly learned was the concept of idea development, failing fast, modifying and moving on.  It's no big secret, smart people understand it and embrace it.  Fail fast.  However whilst there is understanding – we fall short of having a mechanism for it.
That's what the 12 Hour Startup (my first idea in The Best Ideas are Free) is about – formalising a mechanism that allows for remarkable ideas to be shared, tested, proven and ultimately to create significant change.
Tags: 12 hour startup, change, ideas, innovation, mechanism, process