October 27th, 2010
Gartner visualises the Hype Cycle, it's excellent.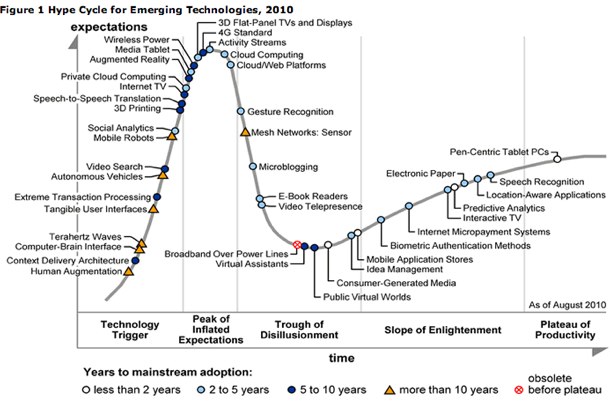 I often discuss this, as it's during the Hype Cycle that we get distracted.  Like email it's easy to go off on a tangent but what's important today?
Like the diffusion curve, understand where you lye on this.
—
Thanks to RWW for bringing this to my attention.