July 17th, 2019
Amazon upped the ante reducing two day shipping to one day.
But even so, they are still looking at other ways to get value to the end consumer faster.
And I liked this, I bought a book in the weekend, and they let you give it a read BEFORE it arrives. Not sure how they handled the digital rights on this, maybe it is a book where they have both rights. Or maybe it leverages the free sample. Either way, there is an option for me to get started on a new book.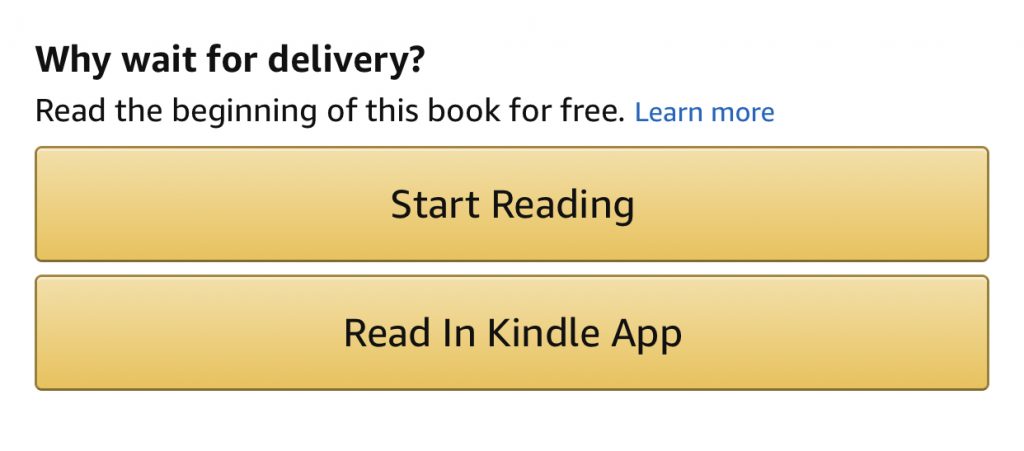 How deep do you have to be in the customer experience to go, lets do this.
That's the standard for the rest of us to exceed.